| | |
| --- | --- |
| | Poetry Contest |
Contest is CLOSED.
Open to all CWC members and to non-member residents of the North and South Carolina.
Contest is for poetry of fewer than 50 lines; haiku excluded.
Entries must be original and unpublished. This includes blogs, Facebook, websites and any other digital media.
Poems must be single-spaced.
Please follow guidelines in

General Manuscript Requirements, Eligibility & Submission Information

.

Multiple entries are NOT allowed. Choose your best poem to submit.
Entry Fee: CWC Members: $15, Non-members: $20
Prizes: First Place: $150, Second Place: $75, Third Place: $25
Prizes will be awarded in April at the CWC general meeting.
For inquiries or questions, contact Contest Chair.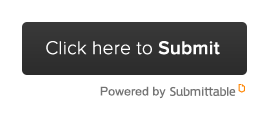 Poetry Contest Judge
David Radavich is a poet, playwright, and essayist whose publications include a pair of epics, America Bound (2007) and America Abroad (2019), as well as lyric collections entitled By the Way: Poems Over the Years (1998), Middle-East Mezze (2011), and The Countries We Live In (2014). More than twenty of his plays have been performed across the U.S., including six Off-Off-Broadway, and in Europe. He has published a wide variety of academic and journalistic essays discussing drama, poetry, and contemporary writing. Radavich has served as president of the Thomas Wolfe Society, Charlotte Writers Club, and North Carolina Poetry Society and currently coordinates the Gilbert-Chappell Distinguished Poet Series. His latest book is Unter der Sonne / Under the Sun: Poems in German and English, forthcoming from Deutscher Lyrik Verlag.
---