Ruth Moose Flash Fiction
Contest is currently CLOSED.
Open to all CWC members and to non-member residents of the North and South Carolina.

Entries must be original and unpublished. This includes blogs, Facebook, websites and any other digital media.

For short fiction of up to 500 words.

Only one entry per contest is allowed.

Entry Fee: CWC Members: $15.00, Non-members: $20.00

Prizes: First Place: $150.00, Second Place: $75.00, Third Place: $25.00

Prizes will be awarded in December at the CWC general meeting.

Include submission title and word count in the upper left corner of document.

For inquiries or questions, contact Contest Chair.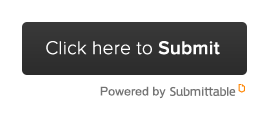 Ruth Moose Flash Fiction Contest Judge
Gary Powell

Gary V. Powell, a retired lawyer, is also a poet, novelist, and author of short stories and flash fiction. Twice an honorable mention for the Thomas Wolfe Fiction Prize, winner of a 2015 Eric Hoffer Award (Gover Prize for flash fiction), and a finalist for numerous other awards, his fiction can be read in many literary magazines and reviews including the Thomas Wolfe Review, Carvezine,, 2012 Press 53 Awards Anthology, Atticus Review, Smokelong Quarterly, Pisgah Review, Best New Writing 2015, and Sleep is a Beautiful Color: 2017 National Flash Fiction Day Anthology. His chapbook, Super Blood Wolf Moon, won Kallisto Gaia Press's 2020 Contemporary Poetry Prize, and more recent poetry appears in the Main Street Rag and San Diego Poetry Annual. His novel, Lucky Bastard, was published by Main Street Rag Publishing (2012).