Ruth Moose Flash Fiction
Contest is currently: Closed
Open to all CWC members and to non-member residents of the North and South Carolina.

Entries must be original and unpublished. This includes blogs, Facebook, websites and any other digital media.

For short fiction of up to 500 words.

Only one entry per contest is allowed.

Entry Fee: CWC Members: $15.00, Non-members: $20.00

Prizes: First Place: $150.00, Second Place: $75.00, Third Place: $25.00

Prizes will be awarded in December at the CWC general meeting.

Include submission title and word count in the upper left corner of document.

For inquiries or questions, contact Contest Chair.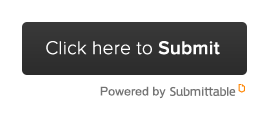 Ruth Moose Flash Fiction Contest Judge
Ashley Memory

Ashley Memory is the author of a novel, Naked and Hungry, and a poetry collection, Waiting for the Wood Thrush. A Pushcart Prize nominee, she has twice won the Doris Betts Fiction Prize, and she currently serves as a critique editor and judge for Women on Writing. Her writing has appeared in numerous journals, magazines, and websites, including Carve, Permafrost, Poets & Writers, Real Simple, and NBC Think. She lives in southwestern Randolph County, North Carolina, surrounded by the mystical Uwharrie Mountains. For more, visit her blog at ashley-memory.com.